As part of Alliott Global Alliance (AGA) we have the opportunity of joining a Think Tank Community to exchange insights and inspiration with peers of other firms around the world,  trained with the skills needed for today's fast-moving professional services world.
We are pleased for being chosen by this group to expand into Latam legal market!
Alliott Group COO Giles Brake adds:
"We are highly focused on building out our legal membership in North, South and Central America and are delighted to welcome such a strong law firm in Argentina. Estudio Nunes & Asociados Abogados joins our alliance at a time of exciting, fast organic growth. With accounting and executive search firm members also in place in Buenos Aires (Eguia & Payaslian and AIMS Argentina), clients have access to a really wide range of professional services in this vibrant and cosmopolitan business centre."
You are invited to read the complete WELCOME MESSAGE here.
A multidisciplinary alliance of independent, law and accounting firms working Together as One in 80 countries. 
Strong growth continues in Q3 for Alliott Global Alliance with 13 accounting and law firms in 12 countries joined in the last quarter
The reach of the alliance extends deep into Europe, Africa, the Middle East, North America, Latin America, and the Asia Pacific. We are more than just colleagues or members; we are a kinship of professionals.
The chosen firms are among the leading independent in their jurisdictions and specialize in providing advice to middle market companies and high net worth individuals.
We are providing national, regional, and also international solutions through  them.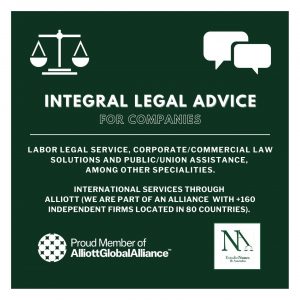 You can check our online profile here 
More information on Alliott Global Alliance can be found on our website: www.alliottglobal.com